During this season of Advent, I felt very inspired to create these novena bracelets to celebrate the sanctity of human life as well as to have a tangible means to pray for it.
These novena prayer bracelets serve many purposes. I have made each bracelet with nine beads to symbolize nine months of pregnancy. The number nine is very significant in praying a novena of prayer. The bracelet will be a visual reminder to pray a novena for your own pregnancy, for your daughter's, granddaughter's, godchild's, or niece's pregnancy, or to pray to conceive a child, to pray to adopt a child, to pray for your own children and grandchildren, and to pray for every pregnancy to result in a live birth and for the end to abortion.
As I create and craft each novena bracelet, I pray for whoever will end up wearing the bracelet and for all unborn babies. Each bracelet will be constructed with an attached crucifix, Miraculous Medal, and most of them will also contain a pregnancy saint's medal. It will be shipped to you in an attractive box with prayer cards inside. I encourage you to get your bracelet blessed so that it may serve as a blessed sacramental.
A portion of all proceeds will be donated to a local pregnancy organization to help babies and unwed mothers.
Here's just one of the "Prayerfully Expecting" Novena Bracelets for sale: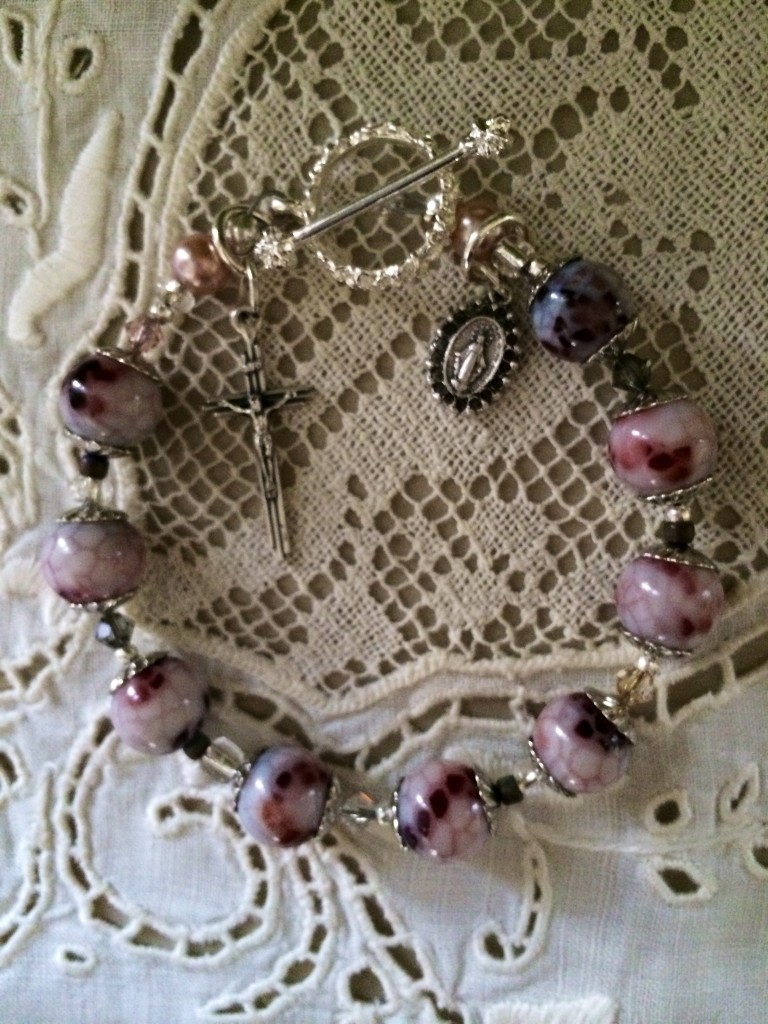 You can see many more designs and all of the information about the bracelets here on the "Prayerfully Expecting" page of this website.