I had a meaningful radio conversation this morning with my dear friend and radio personality Teresa Tomeo. We chatted about Lent, Works of Mercy, family prayer, my newest Lenten book Bringing Lent Home With Pope Francis, and much more.
In case you didn't get a chance to tune in, you can listen at your leisure right here.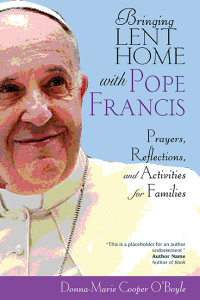 It's not too late. You can get all four of my Lenten books for only $11.00 right here.