It's been a busy summer thus far. I have been doing a lot of traveling for speaking and book signing. And also filmed a Bookmark segment with Doug Keck.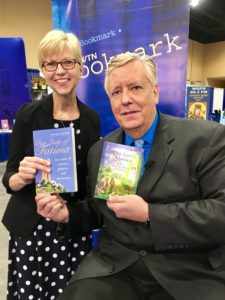 No slowing down just yet. I hope I can at least pause in August for even a day or two. But, actually, we will celebrate a family birthday very soon and I will be in my glory to have all my ducklings in a row–first time in a long time. Plus I'll get to see this little guy again! I simply cannot wait!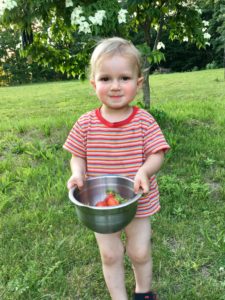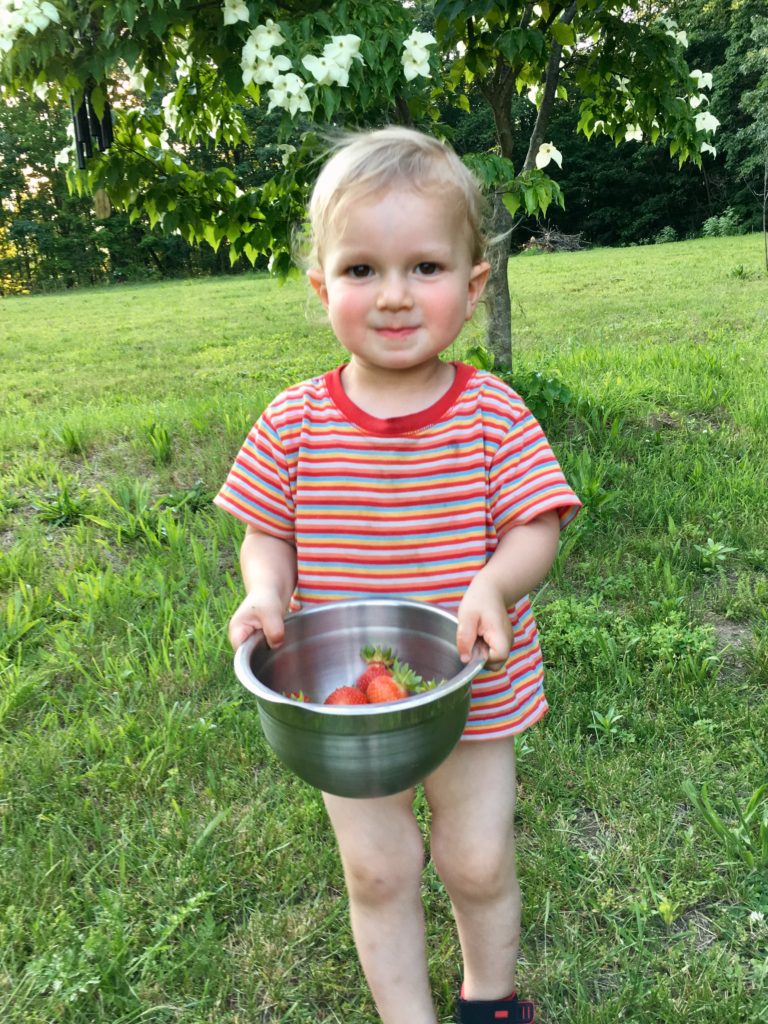 On the home front…you probably know that I live way out in the woods of rural Connecticut. The bear has visited our home a few times and was even in the back of my husband's truck one night!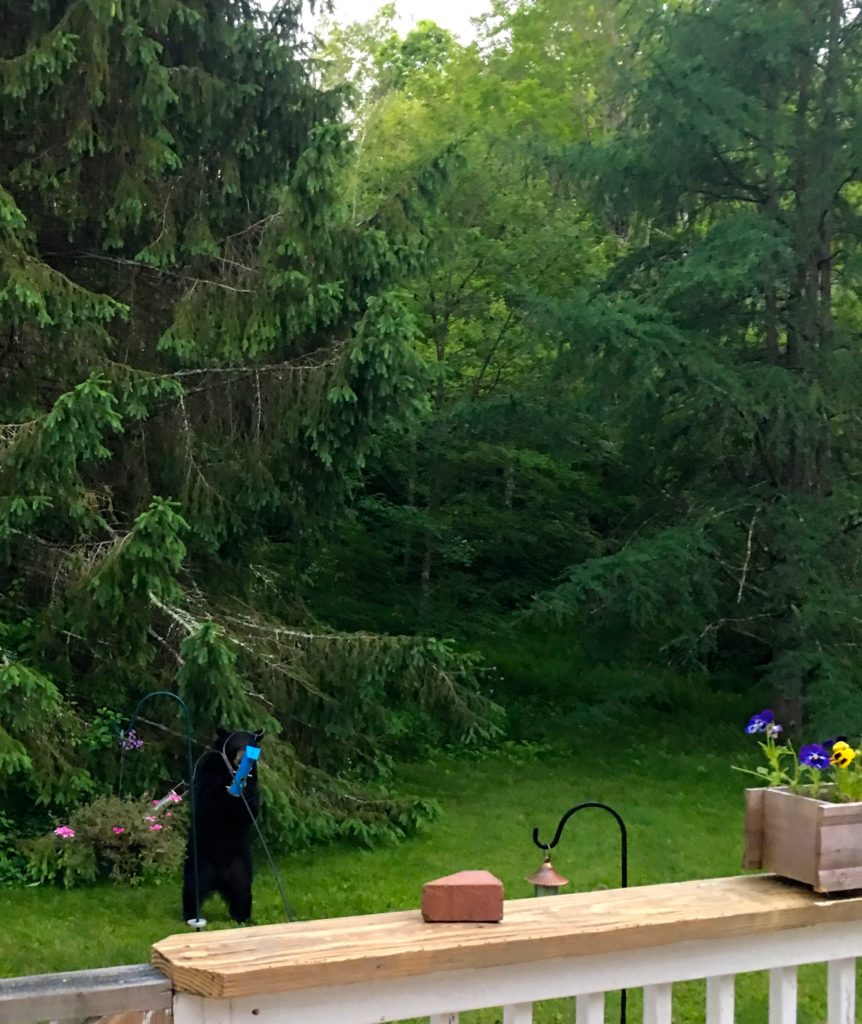 A couple of house wrens are chittering and chattering away most days deciding upon where to build their nest. First, they put it just outside my office window but have decided to move it to another location. I'll be keeping a look out to see where they'll end up. I am a bird watcher, after all!
The great blue heron has visited many times lately–always a highlight in my day to see such a huge and majestic, yet prehistoric looking bird. He comes right on my deck! Yesterday, I looked up from my writing work just in time to see the huge creature flying right by my window!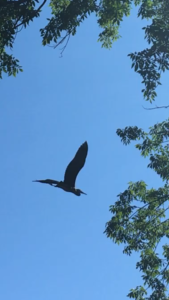 On another note, I want to let you know about the upcoming episodes for my new show. "Feeding Your Family's Soul" EWTN TV series.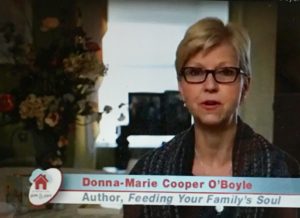 The dates for August are:
Monday, August 14
Thursday, August 17
Monday, August 21
Monday, August 28
All are shown on the "At Home with Jim and Joy" Show. In case you missed the first two episodes, the first episode is here. And the second is here.

The EWTN Family Celebration is coming up! I'll be speaking about Fatima at the celebration in Worcester, Mass on September 9th and 10th. I'll also be appearing on the Live show that Saturday evening, along with Marcus Grodi, Fr. Mitch Pacwa, Doug Keck, Michael Warsaw and a couple of others. You can check that out here.
There's a very small window of time to register for my pilgrimage to Fatima and Portugal coming up September 17th through the 27th with Fr. Andrew Apostoli! If you'd like to come, please consider registering RIGHT AWAY before time runs out. Here is the information.