Build Your Back bone!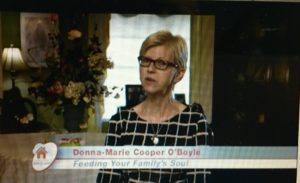 Have a look at my latest teaching in my EWTN TV series "Feeding Your Family's Soul."
Click on the video image below to start. Click the little "icon" on the right for "go full screen" if you'd like it to be larger. Move the time marker to the 6:37 mark and watch the short teaching until about the 8:47 mark. Or, watch the whole show. Enjoy!