I have designed a Blessed Mother's Five First Saturday Bracelet to honor Mary and to carry out Her request to keep the Five First Saturdays and pray to make reparation against the offenses against Mary's Immaculate Heart.
For now I will post the first three designs and will follow up after when I get the chance with the list of the offenses as well as the instructions about the First Saturday Devotion. Each bracelet will be delivered with a card which gives this information.
Number 1 design: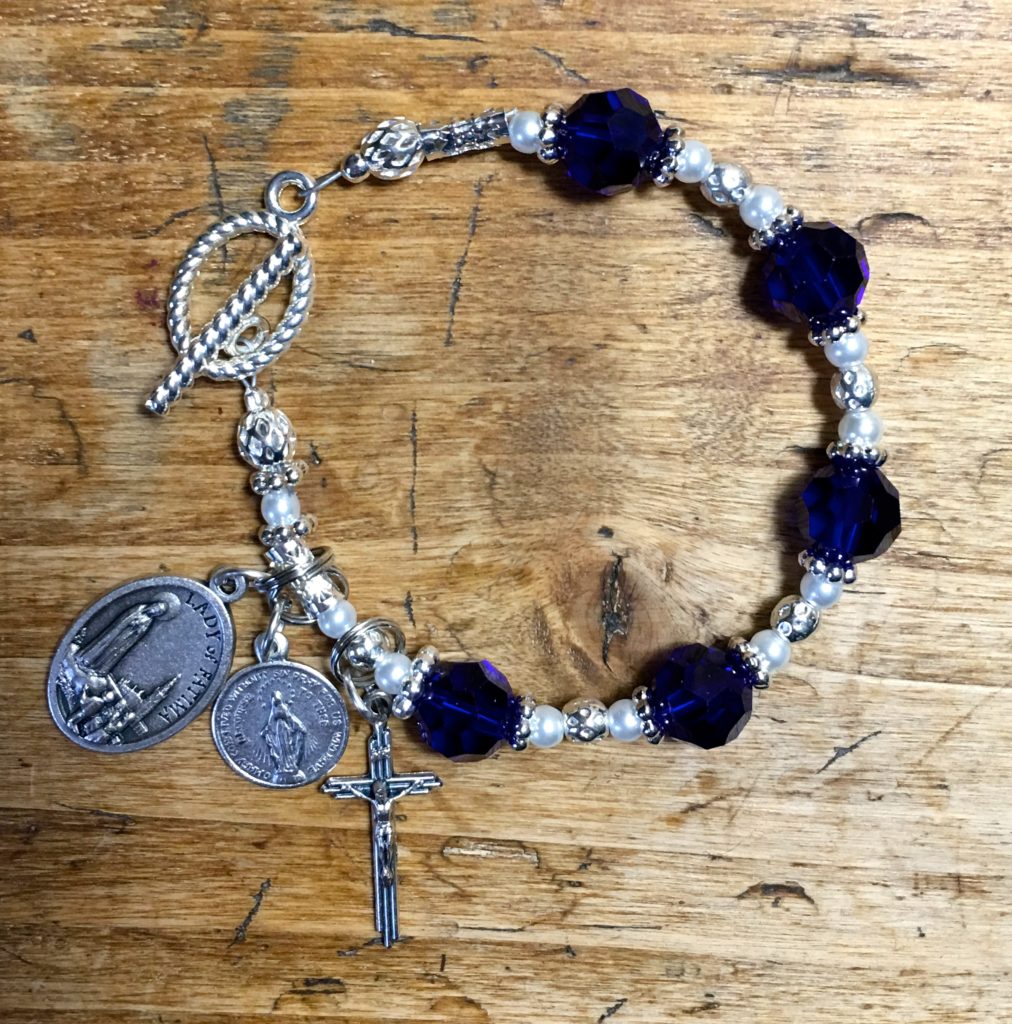 Five brilliant colbalt blue beads to remind us of the Five First Saturdays as well as the need to make reparation for the five offenses Our Lady of Fatima spoke of to the shepherd children. The bracelet also has tiny white pearl beads, silver accent pieces, and a pretty silver colored clasp. The medals are The Immaculate Heart of Mary (not shown here but will be added), Our Lady of Fatima, a round Miraculous Medal, and crucifix.