BRAND NEW!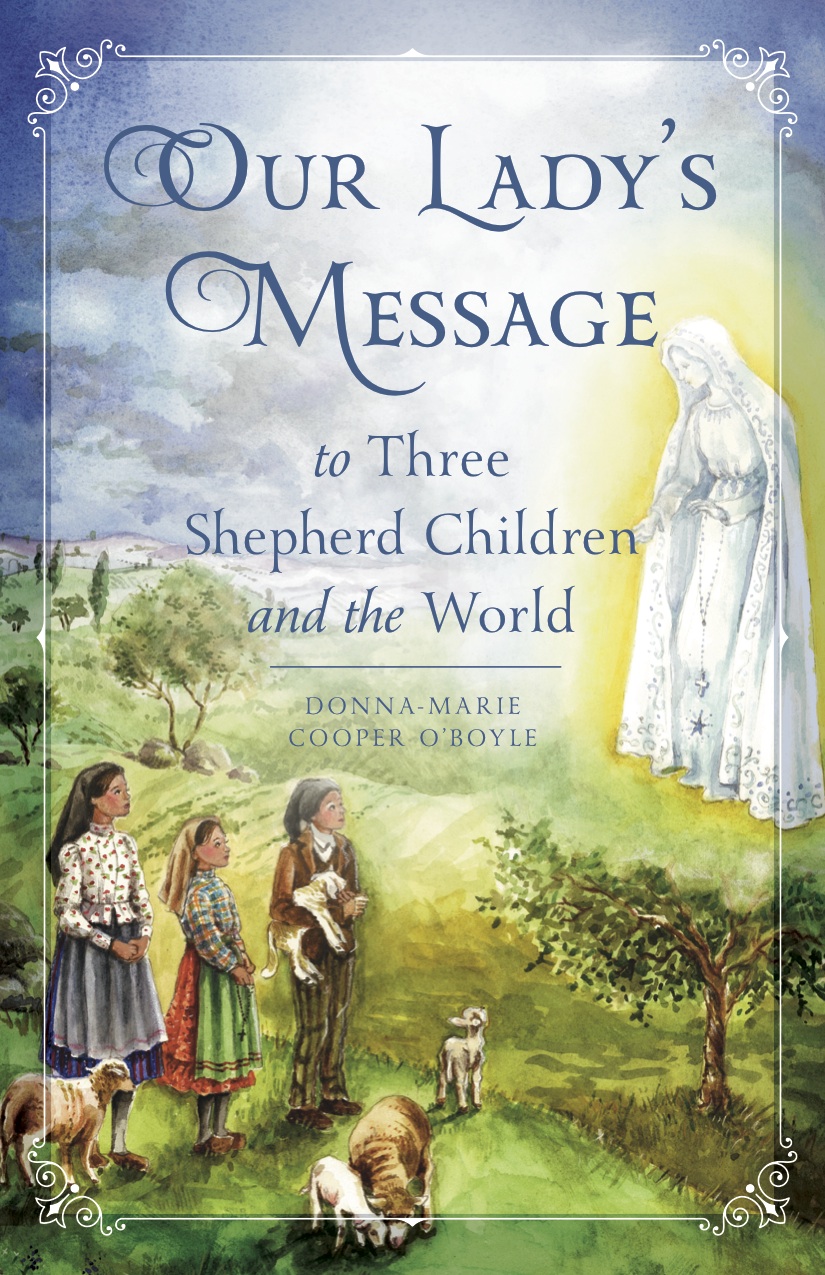 Hard cover Due to release in MAY 2017!
In this warm retelling of the story of Our Lady of Fatima, award-win- ning author Donna-Marie Cooper O'Boyle unfolds vividly before the eyes of children the mysterious radiant holy Lady who suddenly appeared to three peasant farm children in Portugal.
At a tumultuous time when the First World War was at its height and
Portuguese farm families were devastated by the horrors of the Great War, miraculous events mysteriously occurred in 2016 and again in 2017. By reading this beautifully-illustrated chapter book, children will walk in the footsteps of Lucia, Francisco, and Jacinta and learn the important message Our Lady delivered to these little shepherd children and to the whole world.
Donna-Marie Cooper O'Boyle's love for children and family shines through these pages. As one of America's Fatima experts, she presents an entirely authentic book which reads like a page-turning novel to children ages seven to 107! At the end of each chapter, the book offers an opportunity to pause and ponder the story and the reader's own prayer life as well as encouragement to apply the messages to one's own life. A section of Fatima prayers completes the book.
ORDER NOW (below) for $14.99!