It was a beautiful grace-filled day. My husband and I drove to the Divine Mercy Shrine in Stockbridge, Mass. to have a retreat sort of day on our wedding anniversary. I guess you can even call it a pilgrimage. We went to Mass there and the wonderful Fr. Chris Alar was the homilist and gave a stunning homily on the Blessed Trinity on the Solemnity of the Most Holy Trinity. We prayed the Divine Mercy chaplet after the Mass along with those congregated there and were blessed individually with a First Class relic of St. Faustina.
We visited the beautiful gift shop and saw many of my books as well as other beautiful items. I spotted these copies of my new book Feeding Your Family's Soul and asked the employee if they were going to go out on the shelves (since I was wondering about them stacked on the cart. What she said brought a smile to my face.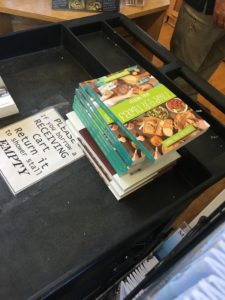 "Oh these are new! We just got them in and I'll put them out. But, if you want to buy a copy, feel free!" I then, in a sort of a whisper said, "Actually, I am the author." She looked up with mouth open in amazement.
She said, "Wow! And your name is ALL over this place! I was doing inventory this week and I saw your name all around."
I'll write another blog post, most likely, about our beautiful wedding anniversary, but first I'll let you in on my conversations with a visiting bear last night.
Yes, I have to admit that I talked to a bear! He didn't seem very interested in what I had to say. It was fascinating seeing him standing so tall only feet away from me. Black bears aren't ferocious like brown bears. But black bears can be dangerous when they feel threatened, when they are a Mama bear with cubs to protect, and oh yes, when they are hungry. This guy was hungry. 🙂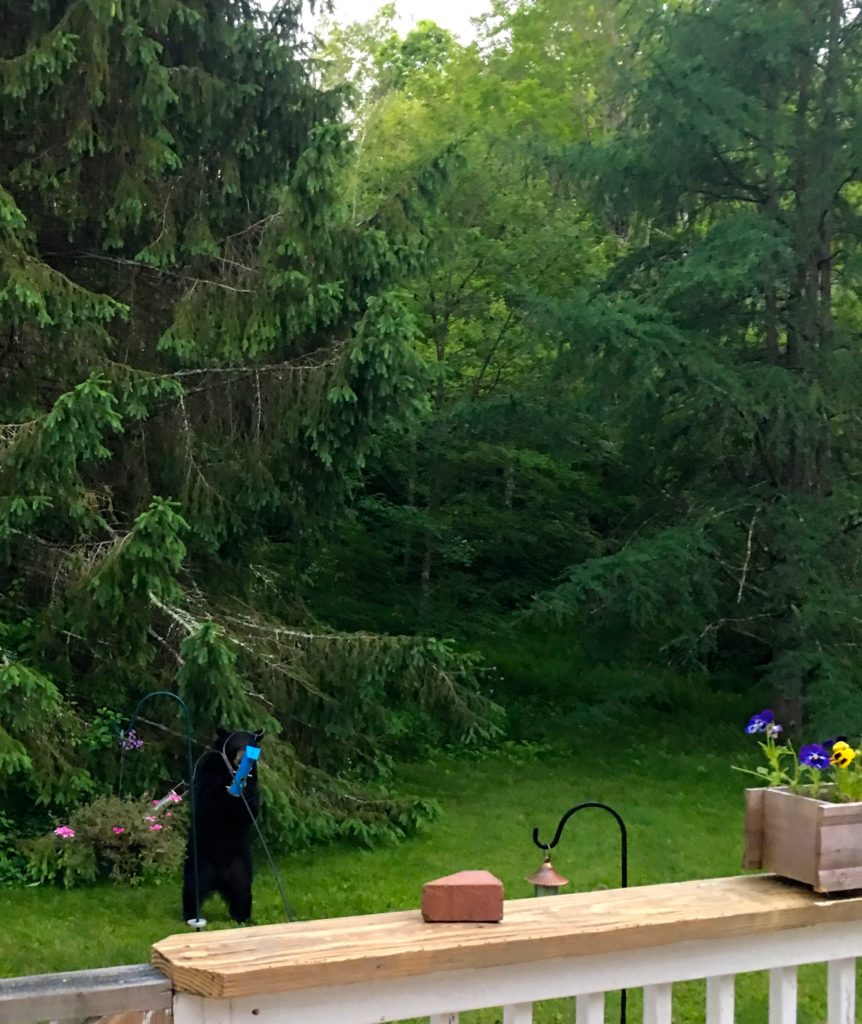 I'll share my conversations with the bear if you promise not to laugh…:) I'll get that video out on a blog post soon.