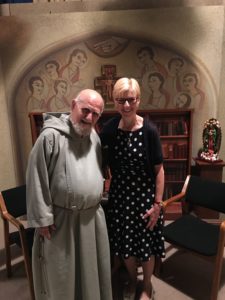 In case you didn't get a chance to see Fr. Andrew Apostoli, C.F.R and me recently on EWTN's Sunday Night Prime discussing the family and my new book Feeding Your Family's Soul: Dinner Table Spirituality, you can see it here and also below:
I have some happy news for you. I am excited to tell you that I have created a new television show for EWTN titled "Feeding Your Family's Soul"! They will be short 2 minute shows filled with inspiration, encouragement, and the Catholic tools for today's families. I'll be going to the EWTN network soon to film forty shows! Yes, that's right–forty! I'll begin with those and go from there.
So, please keep me in your prayers to do a good job in presenting the Catholic tools and encouragement to Catholic parents and grandparents.
In addition, did you see my new website "Feeding Your Family's Soul"? I created it recently to have a specific place to aid Catholic families. I'll be building upon it steadily with all kinds of valuable information for the family, news about my shows, and wholesome recipes for family life, as well as food recipes too! Take a look here.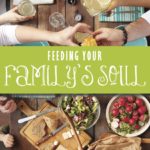 May God bless you and keep you!
Donna-Marie