Just stumbled across this recording from a past radio show out of Canada.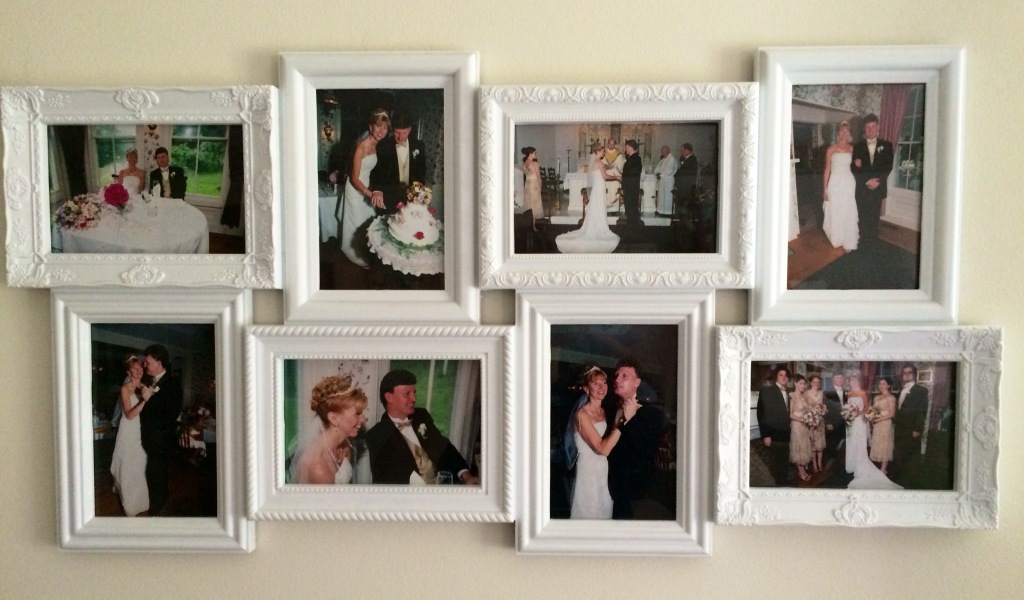 June is a time of bountiful "I do's." I was a June bride, therefore I will be celebrating my wedding anniversary in the coming days with my husband Dave. When asked to write a piece for Magnificat magazine under the category of "She Pondered These Things In Her Heart" and knowing it would be about marriage and family, I decided to convey something very real–not just a warm and fuzzy kind of love story.
I wanted to be honest in my article, brutally honest. Real love doesn't translate to bliss or "warm and fuzzy." Sure we enjoy those moments, but indeed marriage overall requires our work. And, love hurts sometimes. Mother Teresa often professed that real love requires sacrifice and often hurts. As well,  we can't rely on our feelings to forge ahead in our marriages. We choose to love–to give–to surrender our hearts.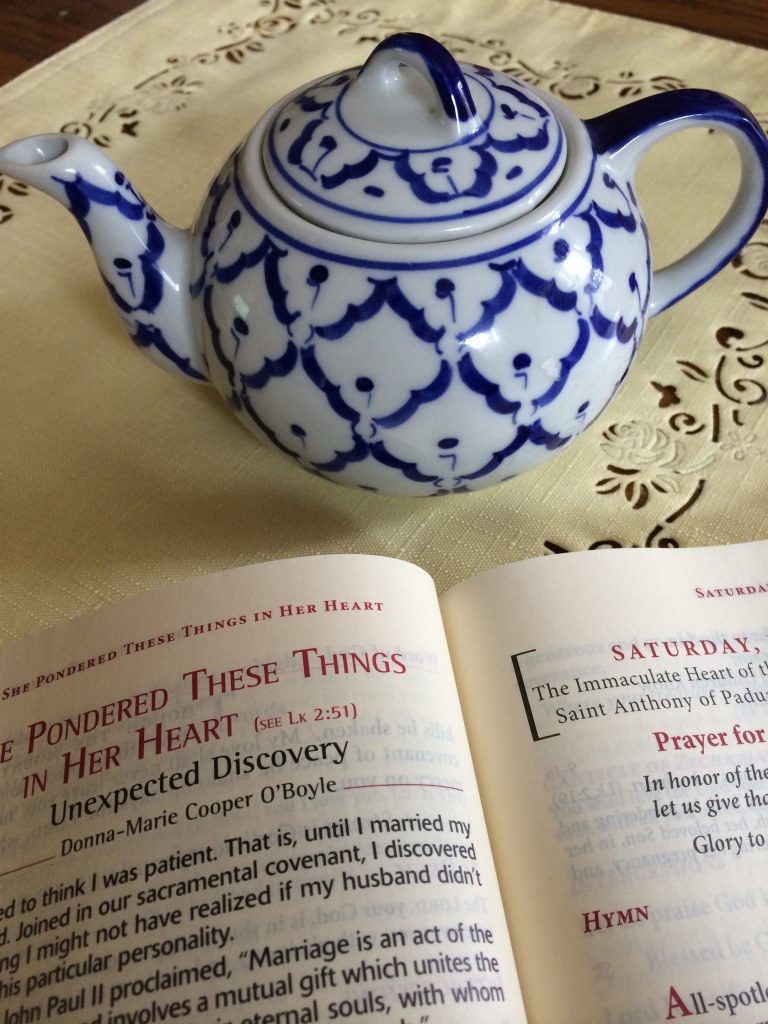 I titled my piece, "Unexpected Discovery" because I think that is what discovery often is–unexpected. We can discover something we never realized about ourselves or about our spouse as we go through the daily grind–the nitty gritty details of life where we are supposed to be working out our salvation. We can also decide to work on getting rid of a vice as well as work towards cultivating a particular virtue once we open our hearts to discovery and God's amazing grace.
In my piece for Magnificat which is in the June 2015 issue, I recalled a sort of funny, but what started out as a bit of a frustrating experience with my dear husband. The challenge that was presented in writing it (especially for me because I love to tell stories–long stories!) was to say it in a very limited number of words (and spaces!) because an exact amount of space is calculated and permitted in which to express the message so that it will fit on to the small Magnificat page. But, no more than that–not even one additional word or space.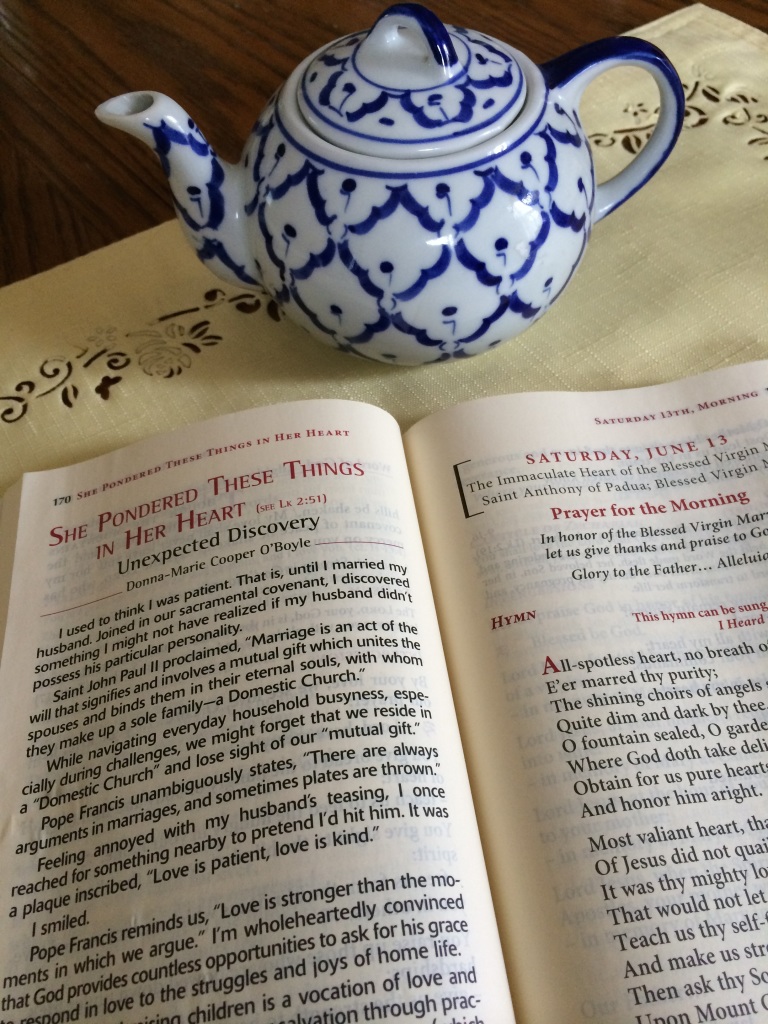 Hopefully my message about sacrificial and sacramental love in marriage and family comes through. Hopefully I have expressed it in the little story I have shared. One woman who read the piece told me that she is going to put the page in a pretty photo frame and gift it to her daughter and soon-to-be son-in-law who are about to be married.
I think that is a beautiful and creative gift!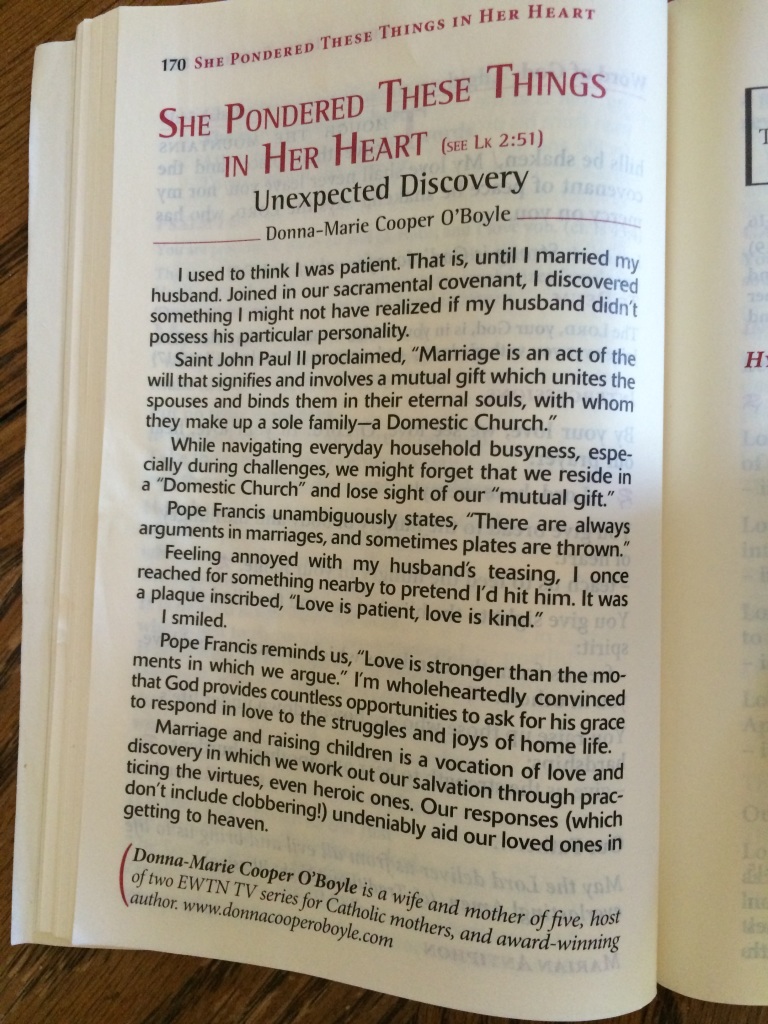 May God bless all marriages everywhere in which spouses bound in their sacramental covenant are actually actively helping one another to get to heaven through thick and thin, in good times and bad, and throughout every single detail they share every ordinary day!
May I ask? Have you discovered something very unexpected while navigating the vocation of marriage with your spouse? Will you seek to discover a hidden blessing waiting to be unearthed? Please share your thoughts and experiences in the comments below.