The other day I noticed that the peonies in my flower garden were about to burst into blooms. I made a mental note that I see this every year right around the time of my wedding anniversary.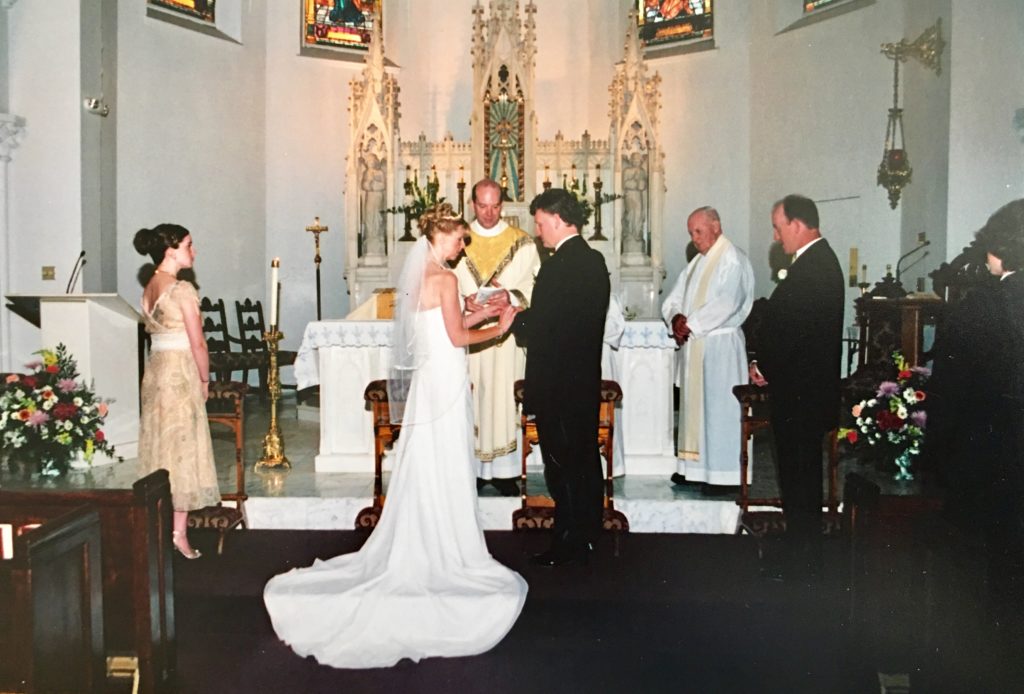 By the end of the day yesterday the luscious pink flower was already opening up more…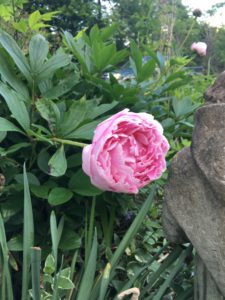 Because our wedding was in early June, the tables at our wedding reception were all decked out with lovely light pink and deep pink peonies.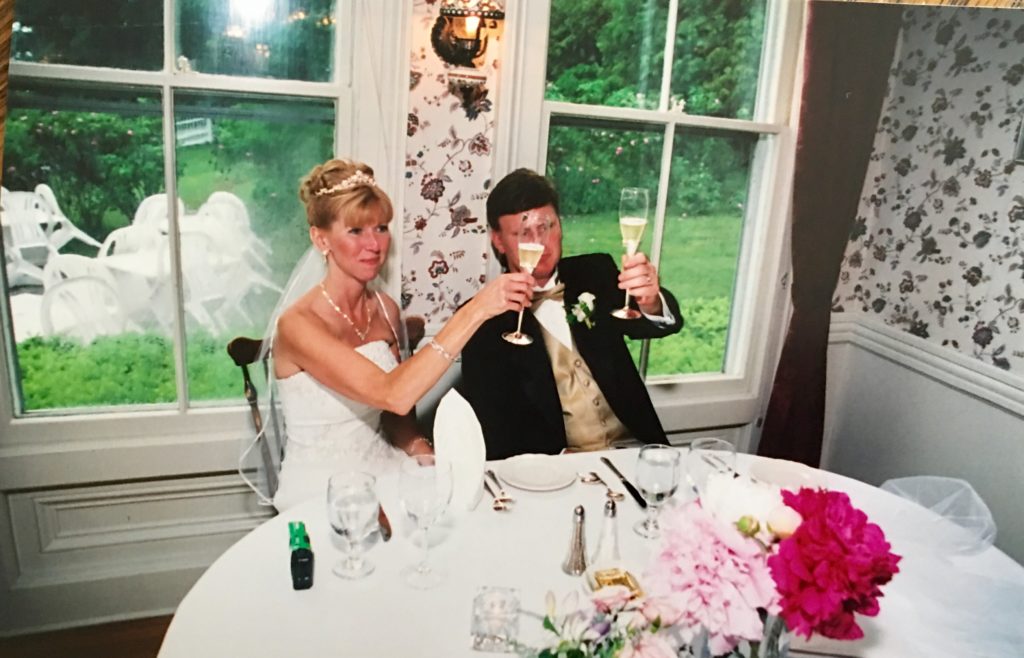 I'm sorry that in this photo I am blocking my dear hubby's face with my champagne glass during our toast. But, I wanted to show you the peonies. 🙂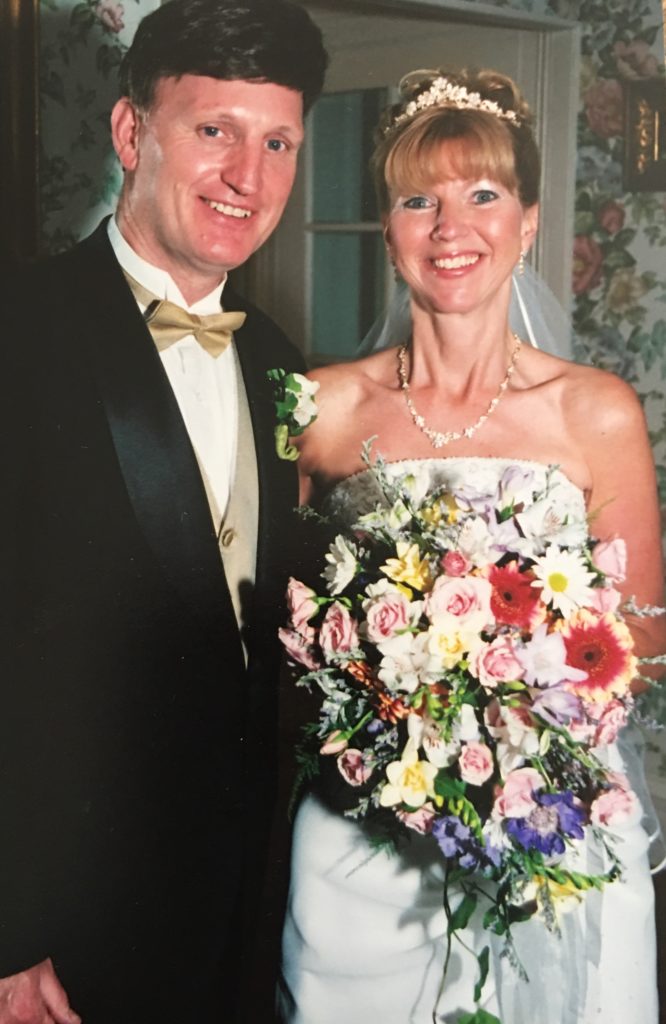 What advice might I have for couples these days? Strive each day to remember that our number one job in our vocation as a Catholic spouse is to help to get our dear other half to heaven. Yes, there will be tough times and challenges galore. But God will grant us the graces. Don't forget to continually ask for them and don't forget to call on the graces from your sacramental bond. It's powerful.
Pausing and praying when upset, before speaking your mind can be very beneficial. 🙂 Each little pin prick or contradiction is actually an opportunity for grace. Truly.
As well, I encourage the daily Rosary together and to ask Mother Mary to help your marriage. She will. Even if your husband is not (yet!) into praying the Rosary, you can encourage him to pray it with you and even start off with just a simple decade. In time, it will grow to a full Rosary. Trust me.
I'll share an article I wrote for Magnificat magazine in which I, with a bit of "tongue in cheek," recount a funny experience to illustrate the love in a sacramental marriage.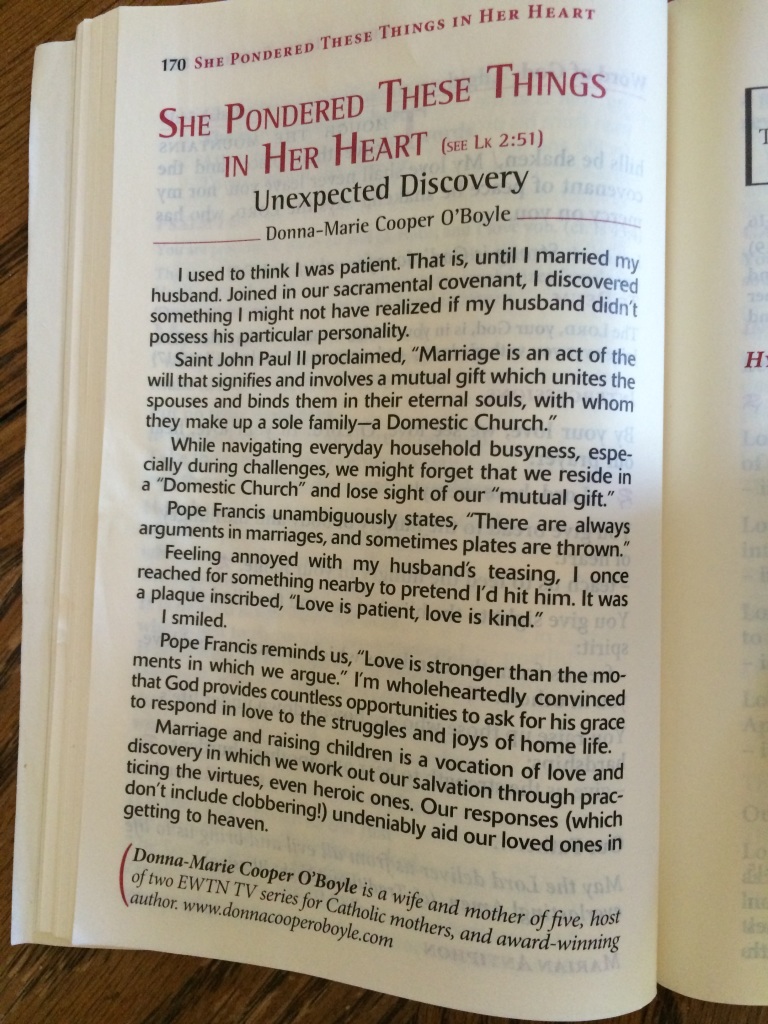 And, yes, most days I can still smile at him…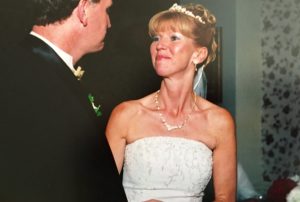 It's interesting that all of the above was inspired by my peonies!